Marie van Driessche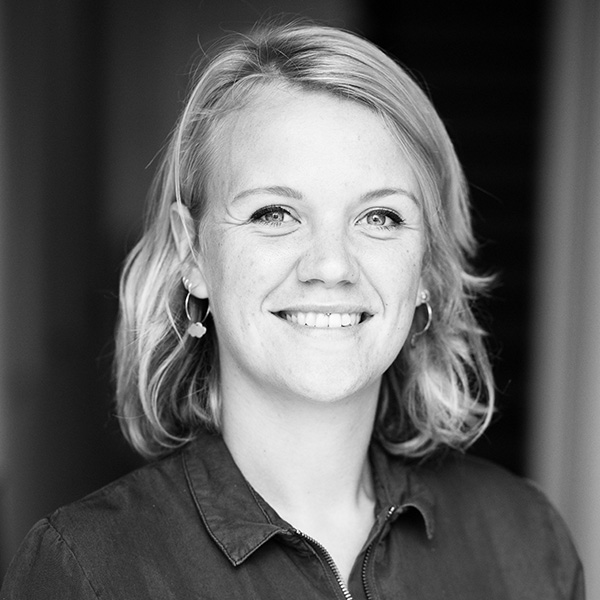 I'm a Dutch designer from Amsterdam. Being a designer, I'm fascinated by how people interact with digital products and each other. Currently I work at ABN AMRO Bank as interaction designer, working on the Design System of ABN AMRO. I also work on accessibility of the products of ABN AMRO
You also can ask me for consultation services in the fields of accessibility, language, sign language, accessible design, usability.
I have been a speaker at various occasions on UX and accessibility topics at a number of Meetups, IXDA events and Interaction '18.
Working experience
---
Interaction designer at ABN AMRO Bank N.V

July 2018 - now, Amsterdam, the Netherlands

I design visual and interactive solutions. Currently I'm working on the Design System of ABN AMRO I also work on accessibility of the products of ABN AMRO.

Designer at eend.nl ~

September 2016 - April 2018, Utrecht, the Nederlands

At Eend.nl I worked as visual and interaction designer. At Eend I worked on improving the designs of (new) websites for various companies and (semi) governmental organisations. I've worked for Vendicum, The Dutch Food and Consumer Safety Authority (De Nederlandse Voedsel en Waren Autoriteit) , Gooi en Vecht Historisch, Tenderned, and for Energy Management Netherlands (Energie Beheer Nederland).

Designer (freelance) at Saus!

Maart 2016 - Juni 2016, Utrecht, the Nederlands

At Saus I worked as a designer. I created animations for video's.

Volunteering at COP21 en LSF

November - December 2015, Paris, France

Creating and developing a website, a branding guide, as well as illustrations and animations for the website to inform the deaf community about the COP21 event in Paris. www.cop21lsf.com.

Designer, motion designer, 3d-designer at Websourd

April 2014 - September 2015, Toulouse, France

My work consisted of a number of responsibilities/tasks with respect to new brand- ing for the three companies, communication and motion graphics. With 3D mod- eling I created different personages and animations. (Clients; Mocaplab, France3 Televison, l'Aéroport de Paris, SNCF and Orange.)

Designer at Nederlands Gebarencentrum

2011, Bunnik, the Nederlands

Developing new branding, layout and style for a new website: www.gebarencentrum.nl
Education
---



Master Graphic Moving Image

London, United Kingdom

London College of Communication, 2012

Bachelor of Graphic Design

The Hague, The Netherlands

Royal Academy of the Arts, 2007 - 2011

High School

Amsterdam, the Nederlands

Montessori Lyceum Amsterdam, 2001 -2006
Courses - conferences etc.
---
Currently enrolling in the Deque university

remote

A learning about web-accesibility

Interaction '18

Lyon, France

Attendee & speaker, 3 day interaction conference. 2018

UX London

London, United Kingdom

3day UX conference, 2017

Course HTML/CSS

Utrecht, the Nederlands

Workshop of Fronteers, 2017

Intensive course 3Ds Max en Mudbox

Toulouse, France

Websourd, 2014
Competences
---


UX/UI design
Interaction design
Inclusive design
Web accesibility
Prototyping
Typography
Video
Motion Graphics
Web Design
Software
---


After Effects
Sketch
Illustrator
Photoshop
Indesign
Final Cut Pro
HTML/CSS
Talks & workshops
---



I have been a speaker at various occasions on UX and accessibility topics at a number of Meetups, IXDA events and Interaction '18.
Languages
---
Dutch (native), Dutch Sign Language (native), English (fluent) French (intermediate), Different sign languages (fluent)